Planned Litters 2018-2019
Dogs Qld Member/Supply No: 4100074268
Afghan Hounds:
We are not expecting any Afghan puppies. For other Afghan breeders in QLD, please see Dogzonline pages.
Lowchen:
We have puppies!!!.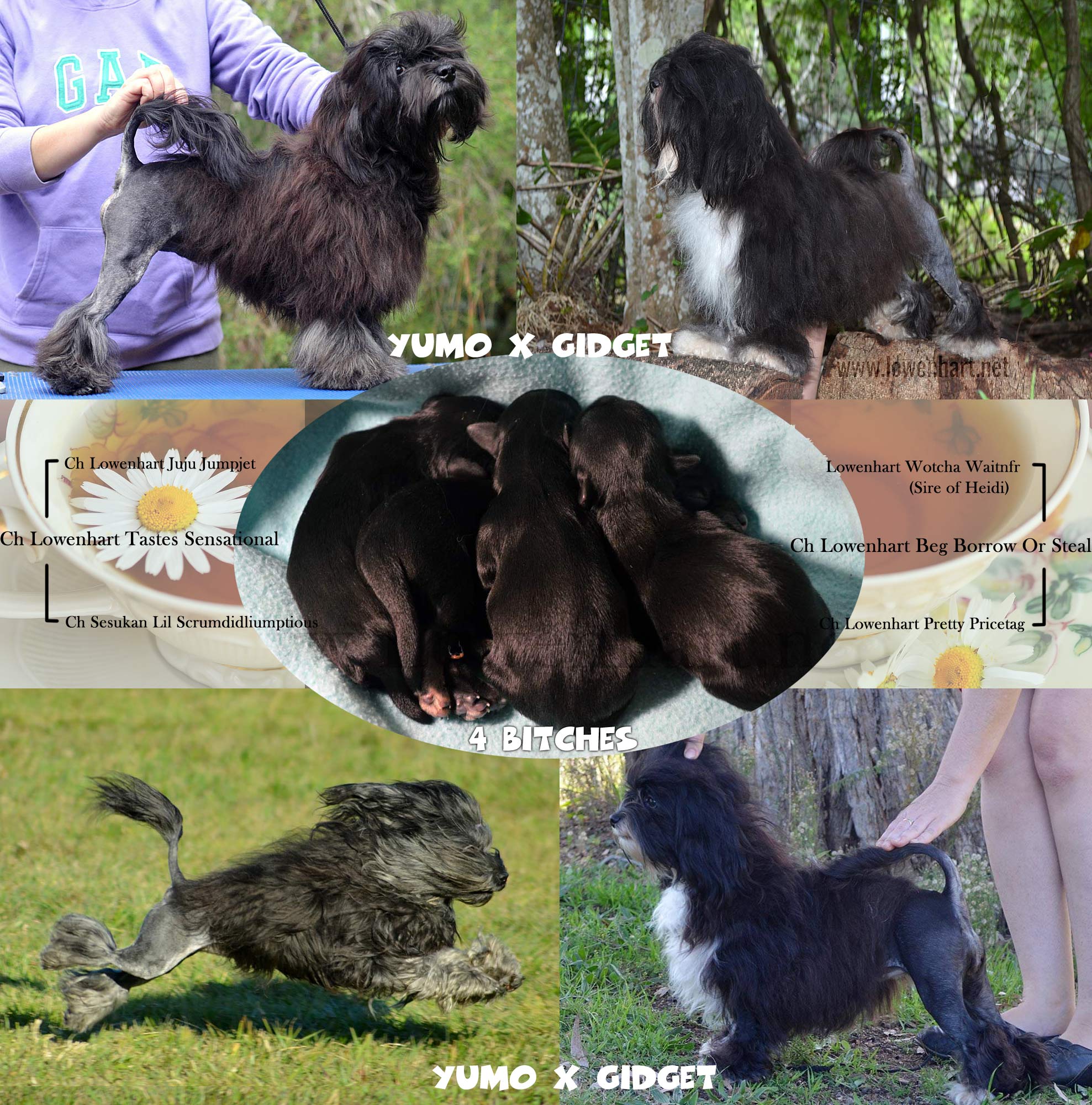 Yumo and Gidget had a lovely litter of Four Girls! Two girls are currently available.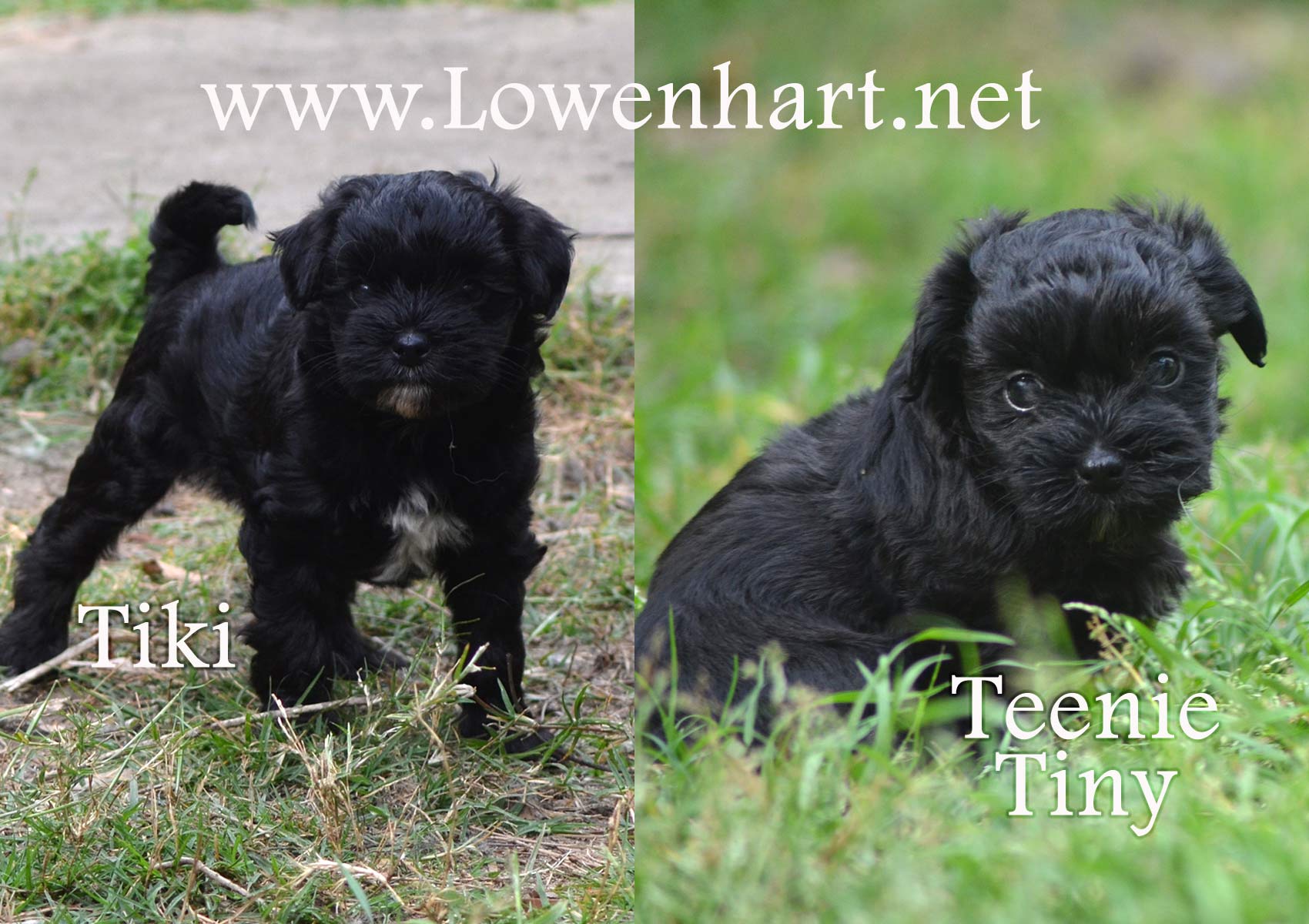 We have Tiki who is sweet but slightly reserved, and Teenie Tiny who is, as her name suggests, very small but HUGE in personality. Both are affectionate, though Teenie Tiny is the wilder one.
Both girls are from Champion parents with Current Clear Eye certificates and knees graded 0:0 for patella luxation. They are raised to be house dogs, house training has begun, and are socialised with older dogs. Lead training is slowly coming too.
Both girls will be available from 9 weeks of age (11th October) onwards. Microchipped, Vaccinated, Dewormed, DNA parentage confirmed and Dogs Qld registration (Limited - No breeding/Showing). Email cath@lowenhart.net if you are interested.
Our Puppy Policy
Lowenhart is located in Queensland, Australia in the north of Brisbane. We do not export our companion only puppies overseas.
Lowenhart Lowchen are raised to be house companions, and are not sold to kennel situations.
Every dog born at Lowenhart is covered by a lifetime return policy, where at any point you are unable to look after the dog for whatever reason, we will take the dog back.
Please note we do not refund purchase price on lifetime returns.